The Encyclopedia Hiigara is the largest Homeworld wiki created by fans for fans to document Homeworld, Homeworld: Cataclysm, Homeworld 2, Homeworld Remastered, Deserts of Kharak, and Homeworld 3. We have created 600+ articles to date. Everyone is encouraged to create and edit articles. New contributors should read our Policies first.

Featured Article
Sajuuk's Wrath was the Hiigaran flagship circa 3000 BHL, and the first Far Jump capable ship in Hiigaran possession. The Hiigaran Empire assembled their whole navy around Sajuuk's Wrath and, deftly showing mastery over the Far Jump, pulled the entire navy, in one leap, far beyond the heavily fortified border regions of Taiidan Empire

Ship of the Day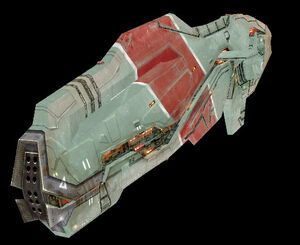 Random Tips
TIP: This wiki is open and available to all users, even unregistered users! However, by editing without an account, your IP address will be visible: if you wish to keep this hidden, consder creating an account!
Community content is available under
CC-BY-SA
unless otherwise noted.