Featured Article
Homeworld 2 is the sequel to the acclaimed 1999 Game of the Year Homeworld by Relic Entertainment. Homeworld 2 was delayed by a year due to arguments between Relic and publisher Sierra Entertainment, only adding to fan anticipation. Unfortunately when it was released in 2003 it was only a minor success and viewed by fans as a major disappointment because of complaints on issues ranging from the storyline to gameplay changes from the series.
Ship of the Day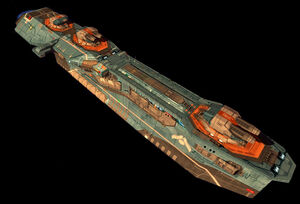 Random Tips
TIP: Have you got a question about the wiki or the Homeworld games? Ask on the forums!
Community content is available under
CC-BY-SA
unless otherwise noted.